Get Involved
Baby Showers
Looking for a unique and memorable way to celebrate the arrival of a new baby?
Host a baby shower for BKFA and invite your guests to come together and pack birthing kits in honour of the mum-to-be and in support of mothers around the world.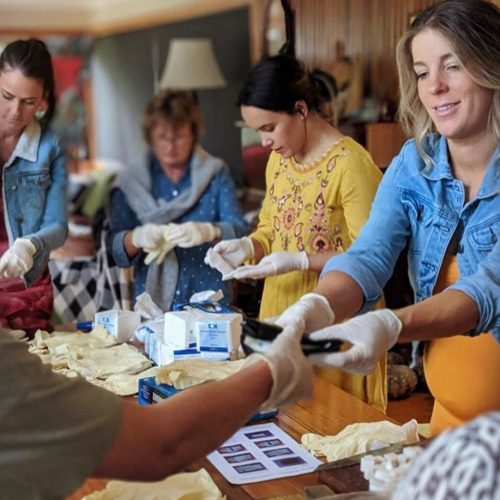 Cleo recently held a BKFA Baby Shower event and this is what she had to say about the experience:
"The decision to not have a baby shower was made very early on by my partner and me. However, I still wanted an excuse to have my closest friends and 'mums' around for what may be for a few of them, a last catch up before the baby!

When researching alternatives to a baby shower, I came across BKFA. I didn't have much time to fundraise but after researching what the BKFA and their networks do for women going through pregnancy and birth in developing countries without the supports and services we have grown accustomed to – it was a no brainer!

Putting together the kits was also a really intimate experience; it is nice to have an event so fulfilling, loving and personal with your nearest and dearest while doing something bigger than yourself and your baby bubble."
Book your event by clicking on the button below and download our FREE Baby Shower invite.