Basic maternal and newborn healthcare is essential, yet the world's most vulnerable and hardest to reach women and communities do not have access to clean and safe birthing environments
We achieve long-term gains in reproductive, maternal and newborn health for vulnerable populations through our community development projects and partnerships.
We improve maternal and newborn survival by increasing access to basic, clean supplies for childbirth and in the last decade have sent more than 1.65 million Birthing Kits to organisations around the world.
One woman's story of childbirth in Uganda and the hope and empowerment that a Birthing Kit brings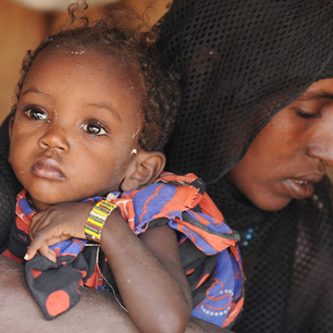 REACHING THOSE FURTHEST BEHIND
We reach the most vulnerable mothers and newborns as a key program strategy and in alignment with the global commitment of the Sustainable Development Goals era to 'leave no one behind'.
Using simple, evidence-based interventions—such as birthing kits—we target needs of poor, marginalised and hard-to-reach mothers. In every developing region, the poorest women are least likely to have a skilled attendant during delivery and face the highest risk of dying in childbirth. Health systems are also weakest and most poorly resourced in rural areas. The majority of our Birthing Kits reach mothers in rural and remote locations.
Read more about Birthing Kit recipients here.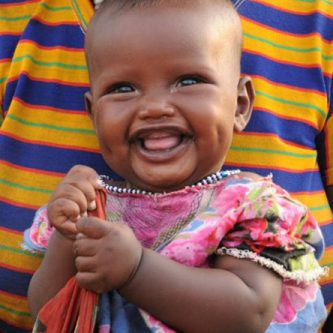 INCREASING GEOGRAPHIC FOCUS
Our growing focus in Eastern Africa and South Asia enables us to prioritise our work with some of the world's most high-need populations. These two regions encompass countries with diverse and often complex environmental, political and humanitarian situations. A regional focus strengthens our capacity to effectively build relationships and monitor our programs in the field. In Eastern Africa we support collaborative maternal and newborn survival projects in Ethiopia and Uganda. In South Asia we are developing avenues for broader engagement in India.
Read more about our approach here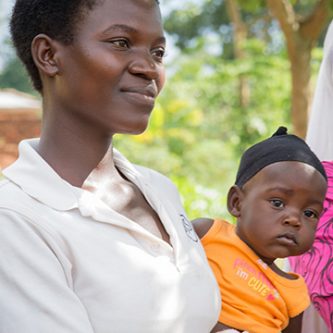 CREATING SUSTAINED CHANGE
We design for long-term social and behaviour change which continues to improve the lives of mothers, newborns and their communities into the future. We believe that most maternal and newborn deaths can be avoided if all women have access to basic healthcare during pregnancy, childbirth and postpartum periods.
We work closely with our Field Partners and local stakeholders to develop effective, community-driven interventions that address context-specific causes of poor childbirth outcomes. Our work on harm-reduction effectively combats harmful practices such as female genital mutilation and early and forced marriage, giving a generation of young girls the opportunity for good health during future childbearing years.
Read more about our projects here