"Involvement with the Birthing Kit Foundation Australia has been one of the most rewarding experiences of my life," recounts Janet Cobb, one of the foundation's regular volunteers.
Janet, a professional artist, former midwife and mother from New South Wales, has been hosting Birthing Kit Assembly Days with the Zonta Central Coast Club for over 13 years. The club held their first assembly day in 2007, working together to pack 2000 kits.
As "an ex-midwife with fortunate daughters and a frustration over the imbalances of life," Janet viewed the decision to volunteer with BKFA as a "no brainer." Since that first assembly day in 2007, she has dedicated her time to organising more and more assembly days, working with her club and local community to fund and pack almost 61,000 kits!
Janet is incredibly proud to be involved in this movement and has loved witnessing the support and commitment of her fellow Zonta members. "A few hours of people's time, the teamwork involved in joining together with a common goal, and a desire to improve the lives of other human beings," are just a few of Janet's favourite parts about volunteering with the foundation.
This week marks National Volunteer Week in Australia and, as an organisation that works with approximately 19 000 volunteers each year, BKFA would like to take this opportunity to say thank you to all of the wonderful people who give up their time to support our cause. Without the generosity, dedication and passion of volunteers like Janet, our birthing kits would not reach the women who need them most. Take a look at Janet and fellow community members packing kits here!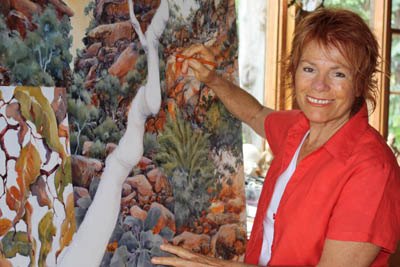 If you would like to know more about volunteering with us, even during the COVID-19 Pandemic, take a look at or Kits at Home campaign.