BKFA is grateful for the assistance of those who donate their time, energy and funds to enable us to carry out our important work.  We greatly appreciate the commitment and dedication of all volunteer fundraisers, individuals, business and corporate partners, trusts, foundations and community groups that support BKFA.
Major donors and supporters

Argon Design
Argon Design provide design and website management for BKFA at greatly reduced rates, for which we are extremely grateful.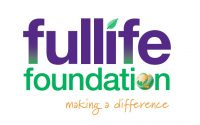 Fullife Foundation
Since 2014, BKFA have been supported by Fullife Foundation. Motivated by the simplicity and impact of the Birthing Kit, Fullife Foundation run regular fundraising campaigns via retail pharmacy pay-points and donations support the procurement of birthing kits and community development project work in Ethiopia.

Mama Maya
Mama Maya are a corporate partner of BKFA and donate a $5 birthing kit for every baby wrap sold. Mama Maya are significant donors, and great supporters of the work of BKFA.

MUN (Australia) Pty Ltd
BKFA is so grateful to have been selected by MUN (Australia) Pty Limited as part of their corporate social responsibility program. Since joining in partnership with BKFA in 2014, MUN have generously donated over 1.2 million exam gloves for our Birthing Kits along with direct financial support in support of the work of BKFA. MUN are the world's largest producer of exam gloves and we are delighted to have such premium quality gloves included in our kits. To find out more about MUN please visit their website.

The Neilson Foundation
Since 2013, BKFA has been generously supported with annual donations by one of our largest individual donors; The Neilson Foundation. The Neilson Foundation was established in 2007 to support the arts and charities that work towards social cohesion, in particular those with a focus on individuals facing extreme disadvantage. We are thrilled to acknowledge the ongoing and important support provided by The Neilson Foundation.

The Peggy Charitable Foundation
Our thanks to the Peggy Charitable Foundation for ongoing financial contributions over the course of several years.

World Vision Australia
Since 2014, BKFA and World Vision Australia have connected in a powerful partnership – both as a field partner, helping BKFA Birthing Kits reach hard to reach areas, such as Somalia and Afghanistan and as inspirational fundraisers.

Zonta International Districts 22, 23 and 24
BKFA acknowledges the hugely significant role Zonta International continues to play in the success of BKFA. Zonta Clubs across Australia are our biggest Assembly Day supporters and in the last two years alone account for 35% of all BKFA Assembly Days and 54% of kits packed.
Medline
BKFA is thrilled to announce a new corporate partnership with Medline who, as part of their corporate social responsibility commitment have donated a one year supply of gauze to BKFA to be included in Birthing Kits. This equates to more than 1.3million pieces of gauze. Medline are a global manufacturer and distributor of medical products with patient-centered solutions, services and expertise across the continuum of care. BKFA look forward to working with Medline in this important partnership.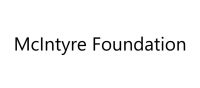 McIntyre Foundation
Our thanks to the McIntyre Foundation for ongoing financial contributions over the course of several years.